A dramatic weekend ensured the 2023 season started with a bang, and these are all the hottest topics from the weekend
It was certainly a dramatic return for the MotoGP™ World Championship. There is still plenty of fallout from the weekend which saw the debut of the Tissot Sprint on Saturday, while Sunday's race left us with plenty of talking points.
One of the major talking points from the weekend was the crash that saw Marc Marquez lose control of his RC213V and inadvertently take out home hero Miguel Oliveira just a few laps into Sunday's race. Marquez has since apologised to the Portuguese rider, but that hasn't stopped him from picking up an injury, a sanction and being in the ire of some of his rivals.


M. Marquez wipes out Oliveira in massive crash 26/03/2023
Marquez: "I couldn't avoid going to the right side. I was able to avoid [Jorge] Martin but couldn't avoid Miguel. I was very worried for him because the contact was big.
"I want to say sorry to him, to his team, to the Portuguese fans. I have been penalised for that mistake with a double long lap penalty, that I completely, completely agree.
"I was not even close and not thinking to overtake. But I had a massive lock, when I released the brakes, the bike kept leaning and I went inside. This created Miguel's crash."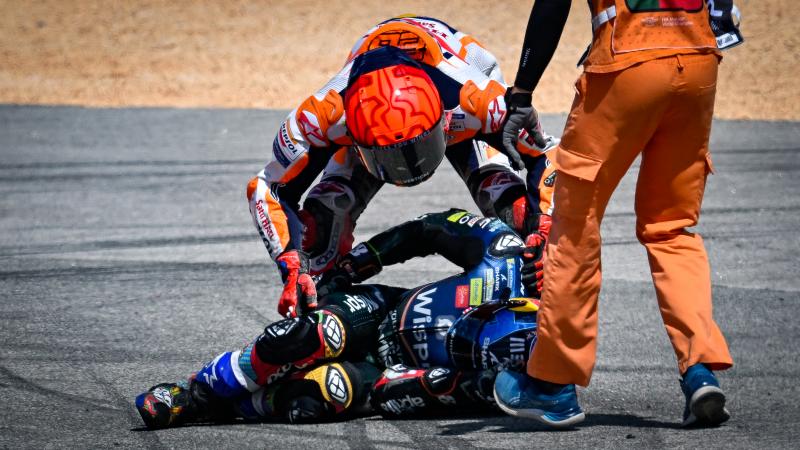 MUST-WATCH: Oliveira vents frustrations after Marquez clash 26/03/2023
Oliveira: He braked too late, maybe too optimistic about making the pass. He had to avoid Martin because he wasn't going to stop enough. And then he couldn't avoid me, for sure.
"His apology is accepted. But, at the same time, when we have a problem with the brakes on these bikes, usually we brake a bit earlier and we don't try to overtake. So this is the main thing. For sure, he knows this better than me.
Martin: "The race was ruined after this big impact. I have broken one toe in my foot, and also my ankle, I have something."
"It's not the first time he's destroyed my race, so I don't know, maybe in the future he can manage to avoid me."


"It's not the first time" – Martin fuming with M. Marquez 26/03/2023
Having dominated the Portuguese GP, the reigning World Champion Pecco Bagnaia (Ducati Lenovo Team) hit Cristiano Ronaldo's famous 'Siiuu' celebration in front of the home fans.
"It's normal to make a tribute to the idol. Fabio [Quartararo] had the same idea two years ago and I think it was correct to do the same."
"Maybe next week, we have to bring some Argentinian t-shirts!"
"The pace was red hot, everyone was pushing"
History was made on Saturday at the Portuguese GP, as the first-ever Tissot Sprint took place, with Pecco Bagnaia taking victory. It was undoubtedly an exciting event, and it seems the riders were big fans of the new format. You can check out their reactions in the video below!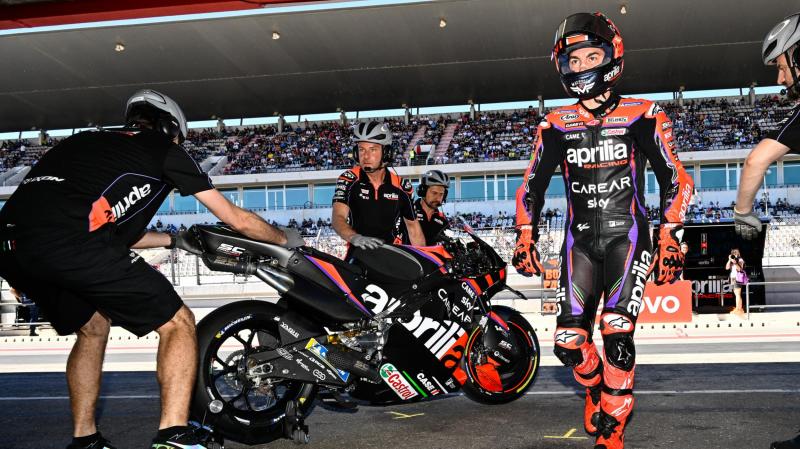 "I hope the fans enjoyed that at home as much as we did!" 25/03/2023
"This whole weekend's been incredibly tough for me"
It was a hell of a weekend for the factory KTMs as they found themselves at the forefront of the action throughout the three days despite plenty of concerns and hanging doubts over their preseason form. Brad Binder claimed P6 in Sunday's race, and it's an even more impressive result when you take into account that he had to fight through the pain barrier.
"Friday morning I could not ride and the guys in the Clinica helped me a bit, then in the afternoon I was able to do some OK laps and this morning I was a bit sore…but I could still ride OK. But when it is 12 laps of racing and you have the turbulence of the guys in front of you then your struggling because when my head is weaving this in the wind I have a lot of pain going down my neck and shoulder. It's difficult like that because I feel that I cannot put my head in the wind and hang off the bike a lot. I need to protect myself all the time and when things are this competitive then you cannot be doing that.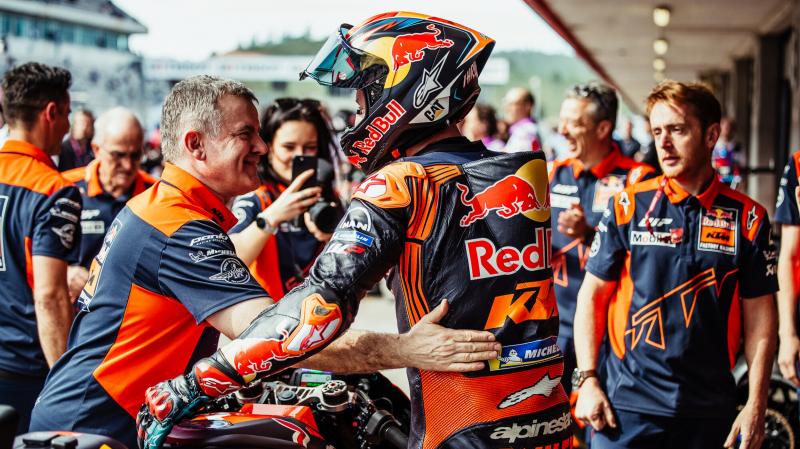 "A lot is possible" – KTM's unbelievable turnaround 27/03/2023
"This whole weekend's been incredibly tough for me. Friday morning I could barely ride, so to finish in this way on Sunday afternoon, I'm super happy."
"I was dreaming of the podium"
Having made the switch in the off season from Honda to Ducati, Gresini rider Alex Marquez looks to have settled into his new surroundings very quickly. The Spaniard sits sixth in the Championship after picking up the final point in the Tissot Sprint, and then going on to take fifth in Sunday's race. At one stage, it looked like he may even finish on the podium on his Ducati debut, but the #73 admitted he just couldn't push the limits any further.
"At some point I was dreaming of the podium because I saw it was possible, but in the end, I was too on the limit. I saw on the TV Johann [Zarco] was coming. I went slightly wide and I couldn't close the door."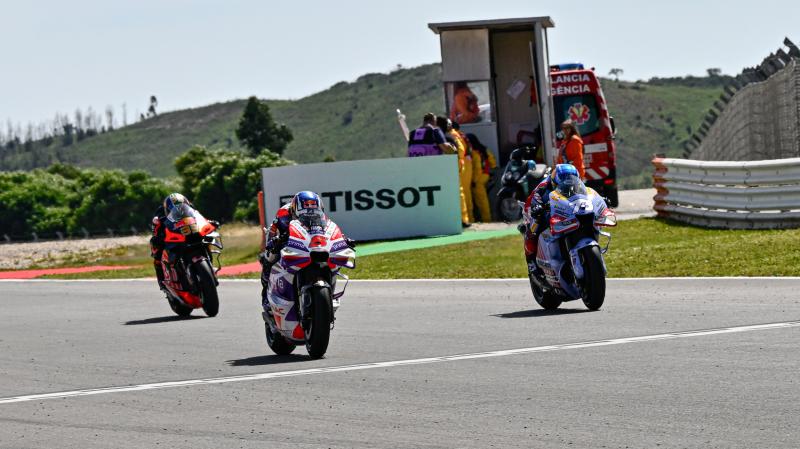 FREE VIDEO: Relive the sensational battle for P4 26/03/2023
"The future we will be a lot better"
It was a tough weekend for Joan Mir, the Honda new boy crashed out of the Tissot Sprint while he failed to crack the top 10 in Sunday's race, finishing behind LCR counterpart Alex Rins. However, the 2020 World Champion fully believes better days lie ahead for him and his team.
"I'm confident in the future we will be a lot better, we already showed our potential at some point of the weekend."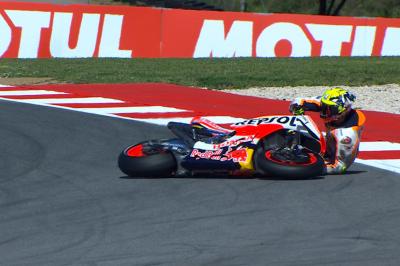 VideoPass allows you to watch every single second of every single sector LIVE and OnDemand